Operators Target Emerging 5G Use Cases, but Monetization Will Remain a Challenge
Approximately 100 industry analysts in addition to representatives from well-known telecom operators and vendors convened at the 2023 5G Americas Analyst Forum to discuss the state of the 5G market in North America and Latin America. The event featured keynotes from Ulf Ewaldsson, president of Technology at T-Mobile, and Scott Blake Harris, senior spectrum advisor at the National Telecommunications and Information Administration's Office of the Assistant Secretary. The event also featured a series of roundtable discussions focused on key topics in areas including 5G network infrastructure and technologies, private cellular networks, multi-access edge computing, IoT, regulatory considerations, and enterprise and consumer 5G use cases.
TBR Perspective
The 2023 5G Americas Analyst Forum highlighted that 5G development in the U.S. is in its middle stages as operators are on track to complete the bulk of their midband 5G spectrum deployments in 2024. The return on investment for 5G remains unclear, especially for Verizon (NYSE: VZ) and AT&T (NYSE: T) due to their heavy investment to acquire C-Band spectrum licenses.
Operators remain challenged in monetizing 5G because use cases, with the exception of fixed wireless access (FWA), are still limited, especially within the consumer market as LTE remains sufficient to support current smartphone apps in most instances. Conversely, revenue generation for enterprise 5G use cases in areas including private cellular networks (PCNs) and multi-access edge computing (MEC) is taking longer than anticipated as many clients are postponing implementing these solutions until business cases and benefits become more certain.

Despite current challenges in monetizing 5G, investments in the technology remain necessary for U.S. operators to remain competitive with each other, to add network capacity to support rapidly growing data traffic, and to gain network efficiencies and cost savings as 5G is significantly better at handling network traffic compared to LTE. Additionally, new technology standards, including 3rd Generation Partnership Project (3GPP) Releases 16 and 17, are helping to unlock the potential of 5G solutions in areas including MEC, network slicing, industrial IoT and V2X (vehicle-to-everything) while the upcoming 3GPP Release 18 will debut 5G Advanced technology. Though the availability of these technologies will create 5G monetization opportunities, TBR expects hyperscalers, application developers, OEMs and other players within the technology industry to capture the majority of new revenue from 5G-related solutions, while operators will serve mainly as connectivity pipes to support these solutions.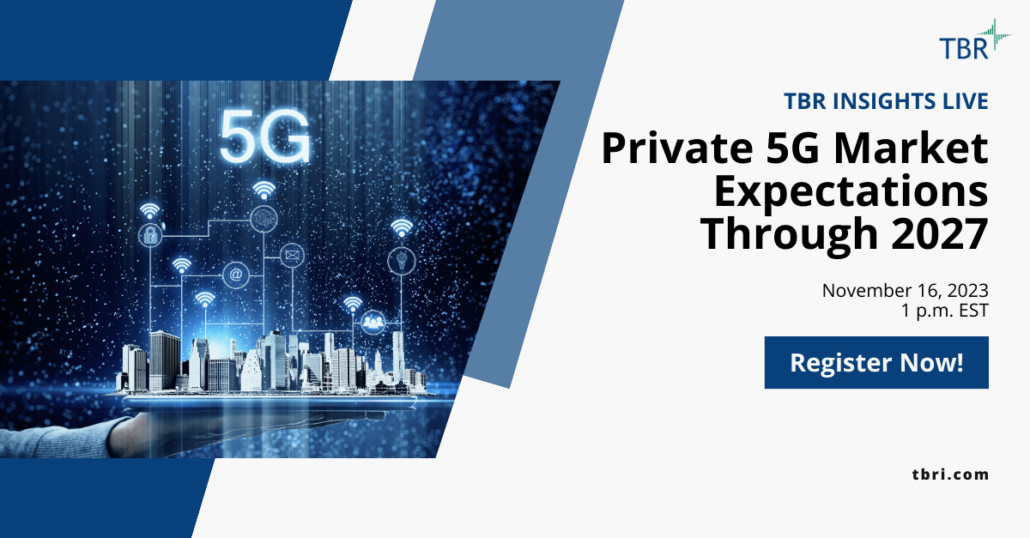 Impacts and Opportunities
5G Adoption Is Accelerating in North America, but Revenue Generation Remains Minimal
Though North America leads other regions in the adoption of 5G-compatible devices and enrollment in service plans, direct revenue generation for operators from smartphone customers is limited due to minimal use cases besides providing faster data speeds. TBR believes operators are monetizing 5G in indirect ways, however, including by helping to ensure strong quality of mobile broadband service to minimize churn and by leveraging enhanced network capacity to support features exclusive to higher-tier service plans such as increased high-speed mobile hotspot data limits before speeds are throttled as well as increased data tiers for mobile hotspot coverage. Certain operators, most notably Verizon, are also limiting access to midband 5G services to customers enrolled in premium service plans.

FWA currently provides the most significant 5G revenue opportunity for operators, as evidenced by T-Mobile's (Nasdaq: TMUS) and Verizon's FWA services outperforming cablecos and other broadband providers in broadband subscriber growth in recent quarters. Government initiatives will also help to further FWA customer adoption and service availability, including via broadband funding programs as well as through financial assistance programs, such as Metro by T-Mobile offering discounted FWA pricing via the government's Affordable Connectivity Program. However, TBR believes FWA will hinder revenue generation long-term when considering the entirety of the broadband industry due to the lower price points of FWA as well as most FWA customer additions stemming from share shifting from other broadband providers. FWA will also result in "race to the bottom" pricing as cablecos and other broadband providers will likely become more competitive in their pricing in the long term to attract and retain customers.
A National Spectrum Strategy Is Vital to Support 5G Long-term While Creating a Foundation for 6G
Scott Blake Harris discussed the National Spectrum Strategy, an initiative headed by the U.S. Department of Commerce, NTIA and other federal agencies, including the Federal Communications Commission (FCC), to address the long-term spectrum requirements within both the public and the private sectors. The National Spectrum Strategy is expected to be finalized by the end of 2023 and is focused on creating a pipeline to enable the U.S. to maintain its leadership in spectrum-based technologies, ensure long-term spectrum planning in the U.S., and foster unprecedented spectrum access and management through technology development. A key priority of the National Spectrum Strategy is to improve communications between government agencies and the private sector and to identify and evaluate 1500MHz of spectrum in the U.S. that could be repurposed based on the requirements of both sectors over the next decade.

The clearance of additional spectrum will be essential for U.S. operators to support rising 5G traffic long-term while helping the U.S. to compete at the forefront of 5G development against other leading countries such as China. TBR believes the National Spectrum Strategy may be facing resistance, however, from federal entities hesitant to clear certain spectrum to the private sector as the CTIA reports the U.S. government controls 600% more midband spectrum than the commercial U.S. wireless industry. For instance, the Department of Defense has expressed reservations about clearing certain spectrum, such as within the 3.1GHz -3.45GHz range, due to national security concerns as the spectrum currently helps to support military infrastructure including defense systems.
Revenue Generation from Enterprise 5G Use Cases Will be Limited for Operators as Other Players Within the Technology Industry Position to Capitalize on These Solutions
Keynotes and roundtables throughout the event discussed the benefits 3GPP Releases 16-18 will provide to support 5G-related network capabilities and use cases.
The technology advancements provided by these releases will help to advance the development of 5G enterprise use cases in areas including MEC, PCN and IoT. However, hyperscalers, OEMs and other players in the telecom ecosystem are also making headway in these areas, which is causing operators to share revenue from these solutions in many cases and to be circumvented altogether in other instances.

For instance, AT&T's, T-Mobile's and Verizon's go-to-market strategies for MEC have centered on leveraging hyperscalers' partnerships to accommodate client demand for Amazon Web Services (AWS) (Nasdaq: AMZN), Google Cloud (Nasdaq: GOOGL) and Microsoft Azure Nasdaq: MSFT) solutions. In many cases, clients are opting to work directly with hyperscalers and OEMs in PCN, circumventing operators altogether.

Network slicing is another emerging 5G use case discussed throughout the event that is beginning to gain traction. T-Mobile is positioning to be an early leader in network slicing due to its time-to-market advantage in deploying 5G standalone nationwide. The operator recently launched its 5G networking slicing beta program nationwide, which is initially targeting developers seeking to leverage the technology to enhance video calling applications, and T-Mobile will expand the platform to support additional applications and use cases in the future.

Initial companies exploring the platform include Dialpad Ai, Google, Cisco and Zoom. TBR expects operators will monetize network slices by providing specialized pricing tiers to optimize coverage and service quality for certain use cases and applications, though in most instances developers and other players will be the entities that will generate the lion's share of new revenue from these use cases. TBR expects the scenario will be similar to the LTE era, in which operators served mainly as the connectivity pipes for new applications in areas such as ride-hailing and video streaming but other players captured nearly all of the new revenue.

Leveraging satellite connectivity to support mobile customers was another emerging use case discussed at the event. Satellite connectivity is gaining headway through new 3GPP standards releases and recent partnerships such as T-Mobile teaming with SpaceX, Verizon partnering with Amazon's Project Kuiper, and Apple (Nasdaq: AAPL) collaborating with Globalstar. Satellite connectivity is initially being leveraged by operators to support emergency SOS texting services in remote areas without cellular coverage, though satellites will be leveraged to support more advanced voice and data capabilities in the future. Though partnerships between operators and satellite providers are promoted as being mutually beneficial for both parties, opportunity exists for significant market disruption in the long term if satellite providers decide to target nationwide satellite-based smartphone service directly to consumers once technology capabilities advance and a sufficient number of satellites have been deployed.
Conclusion
The 2023 5G Americas Analyst Forum highlighted the progress operators have made in deploying their 5G networks, especially regarding deploying midband 5G services. This progress, coupled with advancing 3GPP technology standards, provides operators with a foundation to target emerging use cases, especially within the enterprise space. Operators will be challenged, however, in sufficiently monetizing these use cases to generate a viable return on investment that offsets heavy 5G spectrum acquisition and infrastructure deployment costs.
https://tbri.com/wp-content/uploads/2023/11/ken-epCtK7ZRf3w-unsplash.jpg
1280
1920
Steve Vachon, Senior Analyst
https://tbri.com/wp-content/uploads/2021/09/TBR-Insight-Center-Logo.png
Steve Vachon, Senior Analyst
2023-11-07 06:49:31
2023-11-06 17:19:47
Operators Target Emerging 5G Use Cases, but Monetization Will Remain a Challenge