Women in STEM: EY's Kris Lovejoy on the importance of mentorship
The STEM field is growing, creating tremendous opportunity for well-trained applicants. While STEM has traditionally been a male-dominated field, cultivating interest at the undergraduate level can help draw in more women who may have the necessary skills but have never considered STEM as a career path. In TBR's monthly series Women in STEM, we discuss how female leaders have successfully pursued careers in STEM and are encouraging more female representation by passing on the lessons they have learned to other women who are pursuing this path.
Meet Kris Lovejoy, global consulting cybersecurity leader at EY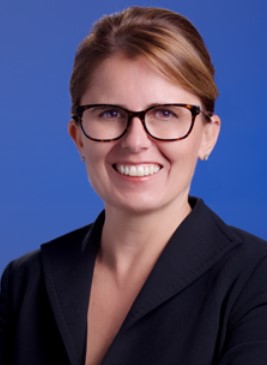 Kris Lovejoy took a nontraditional path to her current position as a cybersecurity leader and advocate of quantum developments at EY. Prior to working at EY, Lovejoy worked in IBM's cybersecurity business for seven years and was CEO of BluVector, an AI-powered security automation firm, prior to its acquisition by Comcast in 2019.
Lovejoy holds a Bachelor of Arts degree in English from Lafayette College in Easton, Penn., but opportunities that arose at the beginning of her career led her to shift her focus to a career in STEM.
Inspiration can be found where you may not expect it
Lovejoy emphasizes the importance of those we entrust with our children during their formative years. "The importance of educators can't be underestimated," Lovejoy says. She notes that one of the most influential people in her decision to enter the STEM field was her high school French language teacher, Donna Matles, who "gave me the courage to recognize my own value during some very dark days."
Don't let the loneliness of male-dominated fields intimidate you
As a woman with more than two decades of experience in the male-dominated cybersecurity field, Lovejoy says, "Finding the courage to continue where one feels very alone has not been easy, but I and my colleagues in cybersecurity are optimistic that we're bringing diversity to the field." It is an unfortunate reality that women with vocal opinions are often labeled as difficult. "Many women, in my experience, don't feel comfortable speaking out," says Lovejoy. "Instead, we talk about concerns within trusted circles."
Often, one of the biggest roadblocks to personal progress is ourselves. In Lovejoy's opinion, a key way to overcome this roadblock is to "learn how to empathize with others, including those who perpetuate stereotypes. It's a matter of recognizing that the people you're working with are human beings, and you can help them see the world through a different lens." In short: Changing the landscape of STEM requires not being afraid to speak up and ask questions when something does not seem right.
Innovation benefits from diversity
Perhaps the most impactful piece of advice from Lovejoy: "Innovation benefits hugely from diversity." STEM fields are some of the most innovative fields, yet remain male-dominated. Lovejoy states, "Based on various major tech companies' diversity reports, female employees make up between 27% and 47% of the workforce, with the percentage dropping much lower when it comes to actual tech jobs, even though women make up more than half of the U.S.' professional workforce."
"We must work harder to raise the status of women technologists and promote female role models if we are to attract more women to the industry," says Lovejoy. In 2018 EY launched EY Women in Technology (WiT) to promote a steady increase in female leaders in technology. "WiT is the articulation and demonstration of EY's commitment to achieving a greater level of gender equality in a technology-enabled world," says Lovejoy. Because the gender disparity in STEM fields is a global issue, EY's global scale, coupled with the efforts of the WiT movement, positions the company well to make an impactful difference. EY is also a member of the Global Innovation Coalition for Change (GICC), a UN Women initiative that brings together private sector companies, academic institutions and nonprofit organizations to improve women's access to and participation in STEM education.
STEM disparity goes beyond gender
From an economic standpoint, access to STEM opportunities decreases in line with a student's socioeconomic status. STEM fields often require access to technical tools or technologies to adequately learn the basic skills. Lovejoy highlights the EY STEM Tribe Platform, which was created in collaboration with Tribal Planet to engage people globally on social impact priorities. This platform enables students worldwide to engage in STEM learning activities on their mobile device, in an entertaining and game-like manner, with modules on everything from climate change and space exploration to 3D printing and AI. "The global platform was previously piloted in India to 6,000 girls, and then EY launched this pilot in two U.S. cities, Seattle and Atlanta," Lovejoy explains.
Look to and learn from the pockets of success
While there is still a long way to go in reducing access barriers to STEM resources and increasing the number of women in STEM fields, there have been successes we can celebrate and learn from. For example, Lovejoy states that EY's cybersecurity team in Saudi Arabia is made up of 46% women. While still technically the minority, this is a massive and surprising win in a region where it is often believed that women are given very little opportunity to thrive.
As we look to these successes and try and replicate them on a global scale, Lovejoy leaves us with one final piece of advice, "Find people that you work with — male or female, doesn't matter — people willing to speak on your behalf and coach you when you need it."
https://tbri.com/wp-content/uploads/2021/01/Women-in-STEM-featured-image.jpg
850
1280
admin
https://tbri.com/wp-content/uploads/2021/09/TBR-Insight-Center-Logo.png
admin
2021-02-12 09:38:16
2021-02-12 09:38:16
Women in STEM: EY's Kris Lovejoy on the importance of mentorship