With TBR's Devices market and competitive intelligence research, gain insights into interrelated ecosystems, including those of device vendors, platform providers, suppliers and technology partners across consumer and commercial spaces.

A free trial of TBR's Insights Center platform gives you access to our entire Devices research portfolio and the ability to customize and curate reports detailing our analysis based on your company's specific needs. Fill out the form below to start your free trial today!



Trends we're watching in 2023:
Workforce solutions and smart watch as drivers of commercial and consumer smart device revenue, respectively
Device vendors developing and expanding services portfolios
Internalization of design and manufacturing processes
Emergence of new device form factors, including foldable smartphones and AR/VR headsets
PC market normalization: Reductions in component inventories, channel inventories and component costs
Reallocation of resources (e.g., opex)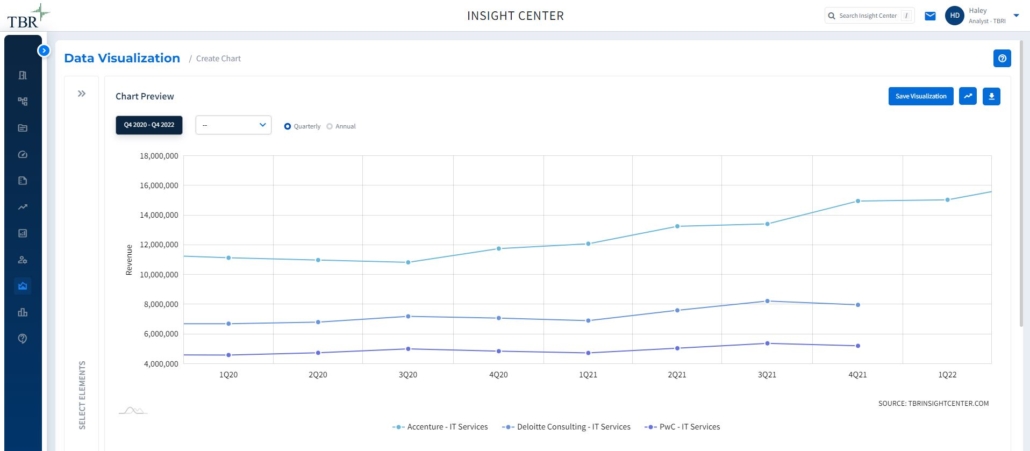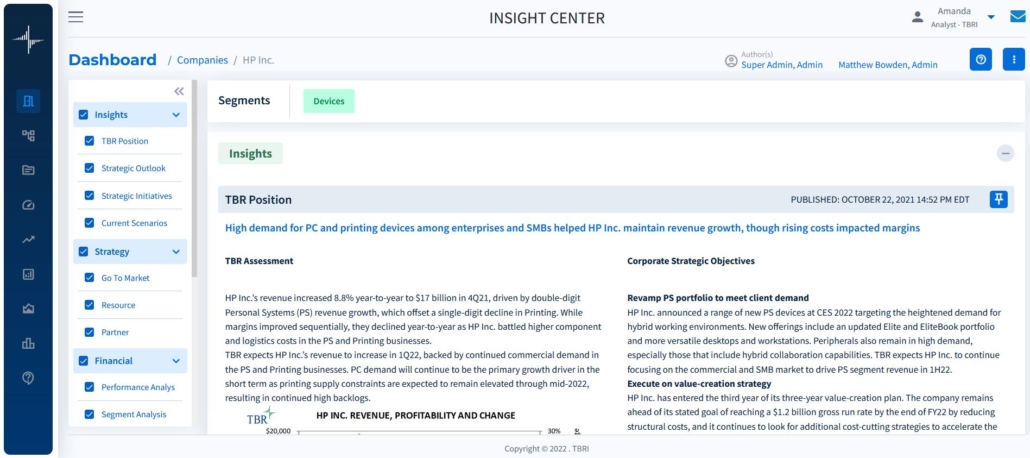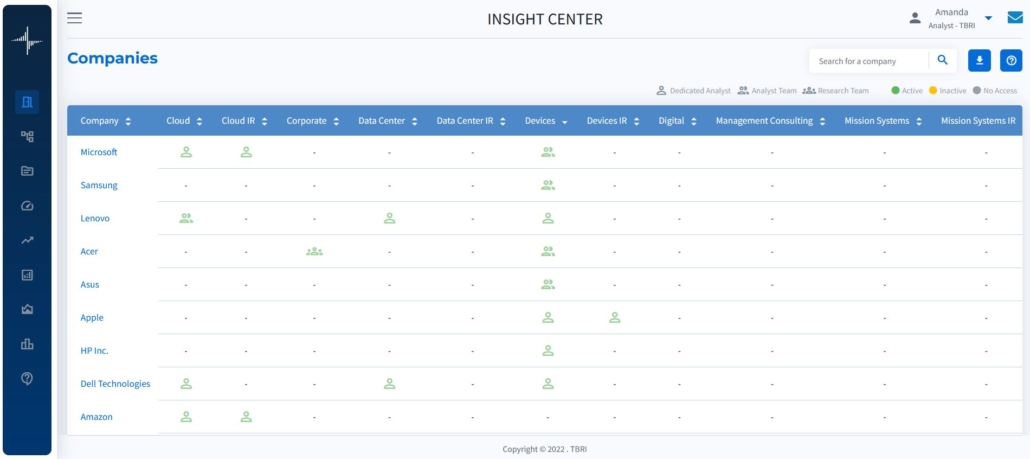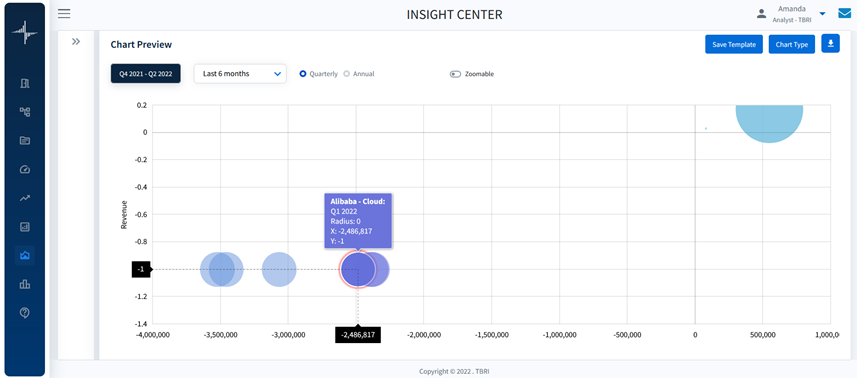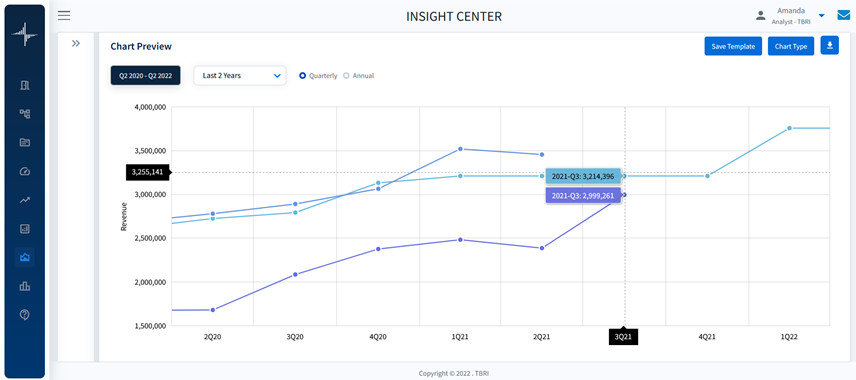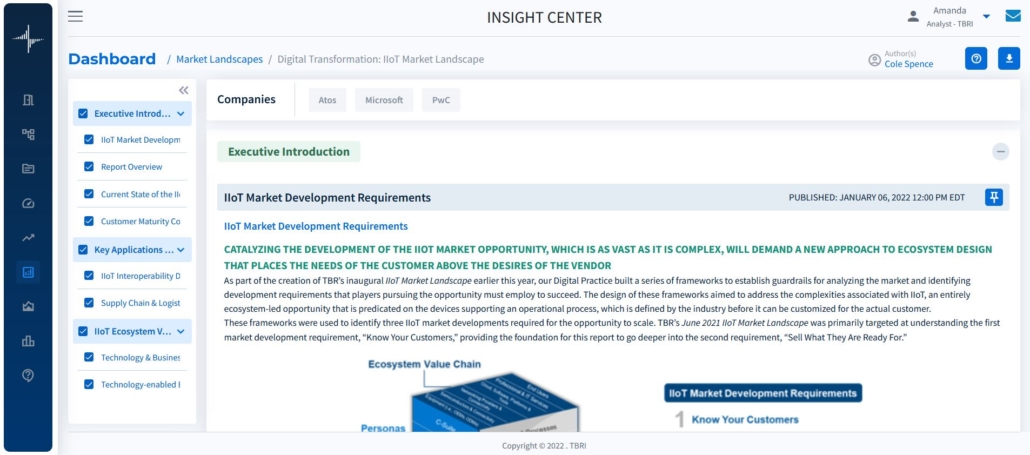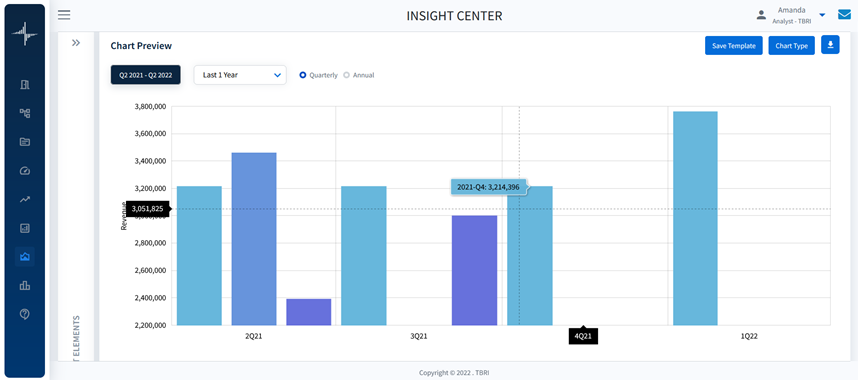 Devices Market Benchmark Research Report
TBR's Devices benchmark research provides clients a comparison of vendor performance in a market, including analysis on vendor strategies, financial performance, go-to-market and resource management. The research graphically portrays comparisons of vendors by myriad metrics, calling out leaders, laggards and business models.


Devices & Platforms Benchmark
Although cloud providers have attempted to disrupt the cloud professional services industry and secure more share via emerging technologies, GSIs remain the industry leaders across segments. Partnering with these leaders has enabled cloud providers to capture opportunities in the market.
Device Market Landscape
Devices market landscape research includes analysis of an emerging or disruptive market segment or technology, including insight into how vendors and customers address the emerging technology as well as market sizing, vendor positioning, strategies, acquisitions, alliances and customer adoption trends.


Semiconductor Market Landscape

DaaS and PC Services Market Landscape
Device Vendor Analysis
TBR's Devices vendor reports, profiles and snapshots provide deep-dive analysis into a single vendor across corporate strategies, tactics, SWOT analysis, financials, go-to-market strategies and resource strategies.


While supply chain constraints were resolved in 4Q22, Apple expects to continue experiencing macroeconomic challenges in 1Q23 as well as an estimated negative 500-basis-point impact from foreign exchange headwinds. By segment, the company expects to see year-to-year decreases in Mac and iPad revenue and an increase in Services revenue. TBR estimates iPhone revenue will decrease by low-single digits year-to-year in 1Q23 as Apple expects iPhone revenue growth to improve, albeit marginally.
Apple
Acer Vendor Profile
Asus Vendor Profile
Dell Technologies
HP Inc.
Lenovo Group
With RPA market maturing, UiPath paves the way for enterprise automation opportunities enabled by partners
UiPath's success lies in the company's ability to evolve its value proposition as it executes on its three core pillars: technology, ecosystems and culture. With UiPath's platform remaining open and easy to access, developing and integrating the focus of the co-CEOs has increasingly been focused on ecosystems and culture. We see the background of each CEO playing a key role in shaping leadership dynamics. We believe former SAP and Google executive Robert Enslin will remain largely focused on developing and executing UiPath's sales and go-to-market strategy, which primarily revolves around its relationship with key alliance partners. Enslin understands the value of the ecosystem, especially as UiPath is trying to develop the next chapter of its client management strategy.
Industrial IoT (IIoT) – Challenges in the marketplace
As more devices are connected, the needs around partner management will grow exponentially. To answer your question a different way, though, perhaps this all speaks to a need in the market, an opportunity for an IT services and consulting vendor to build its value proposition exclusively around IIoT. As we have said in various reports authored through TBR's Digital Transformation practice, no one vendor can enable DT outcomes for clients. IIoT is just a microcosm of DT, exclusive to asset and device-intensive customers with a seemingly never-ending list of use cases. Just as technology firms should never try to become service providers and vice versa, in the context of IIoT, maybe the Accentures of the world shouldn't try to spread themselves too thin and cover this opportunity as well, but instead find the dedicated partner that has invested for years in its OT services resource bench to solve the IIoT market development issue together, not alone.