Telecom Industry Competitive Intelligence Reports
With TBR's Telecom market and competitive intelligence research, examine telecom operator and telecom vendor markets as well as key industrywide trends and developments, such as 5G, edge computing, private networks, and the encroachment of hyperscalers into the telecom industry.

Understand operator business models, capital expenditure, subscriber metrics and next-generation technology adoption, with coverage spanning wireless, wireline, cable and enterprise markets. Access vendor customer demand analysis, portfolio analysis and competitive benchmarking.

Additionally, we are the leading resource for telecom infrastructure services (TIS) market research.

A free trial of TBR's Insights Center platform gives you access to our entire research portfolio and the ability to customize and curate reports detailing our analysis based on your company's specific needs. Fill out the form below to start your free trial today!



Trends we're watching in 2023:
Tough financial decisions telecom industry participants will be forced to make to mitigate macroeconomic and sector-specific headwinds
Global CSP investment in 5G infrastructure entering post-peak stage
S.-based cablecos starting to build out their own cellular networks
Slower-than-expected private 5G market development
Hyperscalers retrenching and reassessing capital investment initiatives amid post-pandemic growth slowdown
Revenue generation from telecom edge compute solutions taking longer than initially anticipated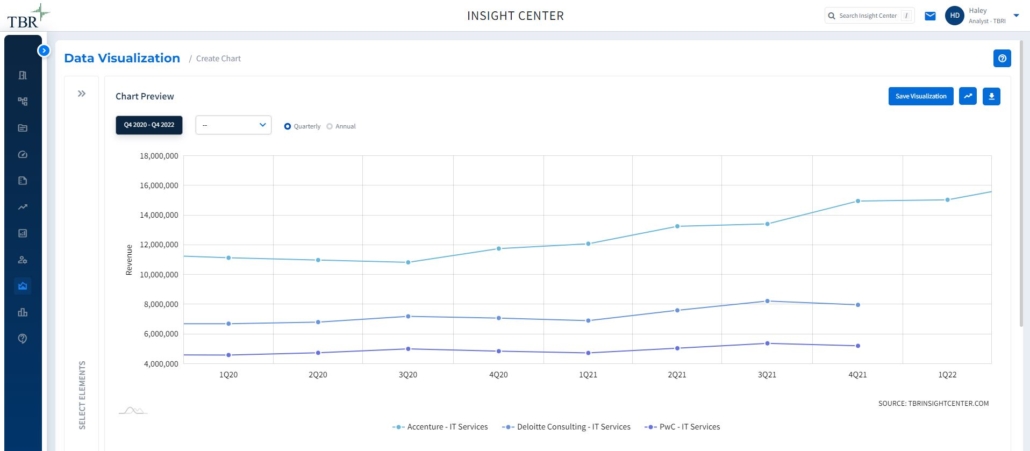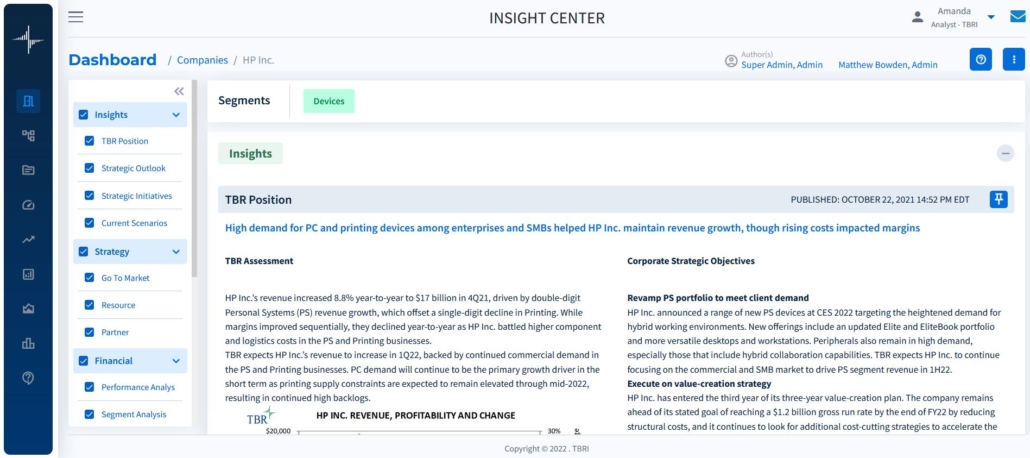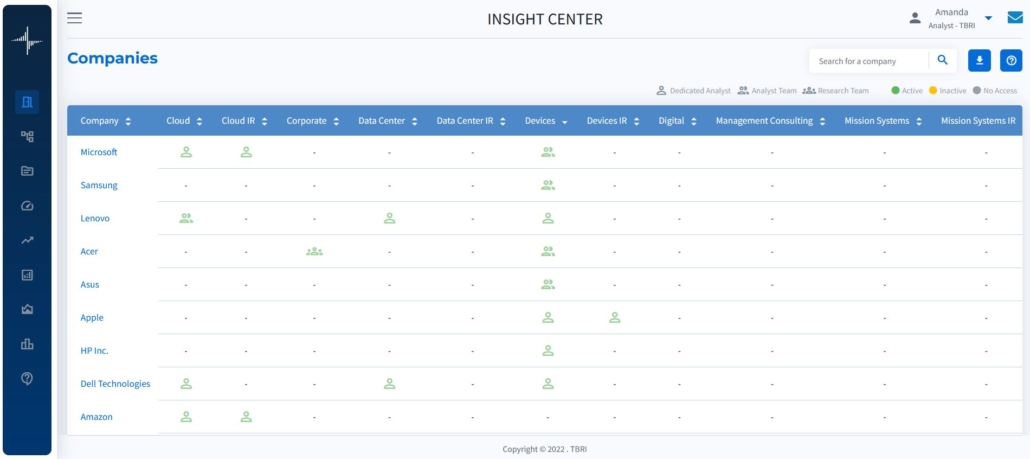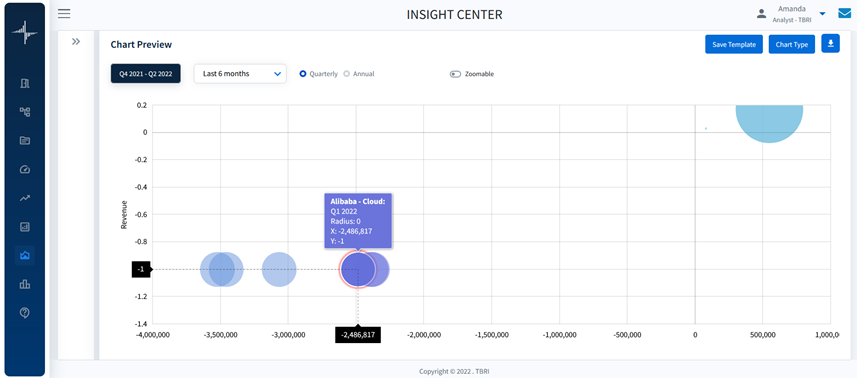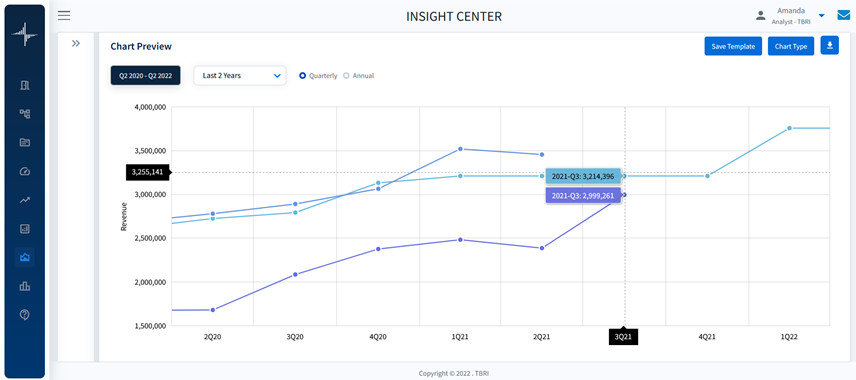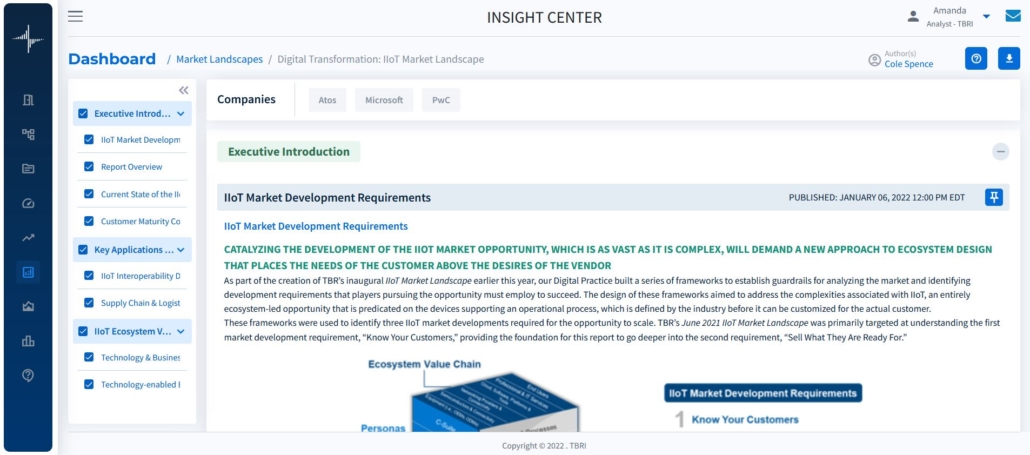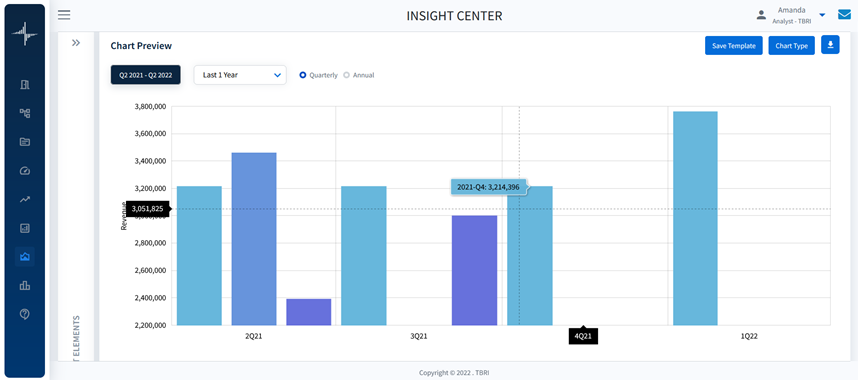 Benchmark
TBR's Telecom benchmark research provides clients a comparison of vendor performance in a market, including analysis on vendor strategies, financial performance, go-to-market and resource management. The research graphically portrays comparisons of vendors by myriad metrics, calling out leaders, laggards and business models.


Private Cellular Networks Vendor Benchmark

Telecom Infrastructure Services Benchmark

Telecom Infrastructure Services Margin Benchmark

U.S. Telecom Enterprise Operator Benchmark

U.S. Mobile Operator Benchmark

TBR expects continued supply-side and geopolitical disruption in the post-pandemic global economy, but these market challenges will push out rather than reduce total CSP edge compute spend. Digital transformation remains a secular trend that will only be accelerated by ongoing economic and geopolitical gyrations, and edge computing is a key enabling technology for realizing outcomes such as Industry 4.0.
Market Forecast
TBR's Telecom market forecast research provide analysis of market opportunity as well as current market sizing and five-year forecasts, including analysis on growth drivers, top trends and leading market players.


5G Telecom Market Forecast

Private Cellular Networks Market Forecast

Telecom Edge Compute Market Forecast

Telecom Infrastructure Services Global Market Forecast
Telecom Infrastructure Services North America Market Forecast
Hyperscaler Capex Market Forecast
Market landscape
Telecom market landscape research includes analysis of an emerging or disruptive market segment or technology, including insight into how vendors and customers address the emerging technology as well as market sizing, vendor positioning, strategies, acquisitions, alliances and customer adoption trends.


5G Telecom Market Landscape
Private Cellular Networks Market Landscape

Telecom Edge Compute Market Landscape

Hyperscaler Digital Ecosystem Market Landscape
U.S. Telecom Operator Public Sector Market Landscape
TIS Deployment Services Pricing Market Landscape

Vendor Analysis
TBR's Telecom vendor reports, profiles and snapshots provide deep-dive analysis into a single vendor across corporate strategies, tactics, SWOT analysis, financials, go-to-market strategies and resource strategies.


Ericsson's earnings were buoyed by the favorable resolution of its patent dispute with Apple and accelerated rollout of 5G RAN in India, but market headwinds such as inflation and slowing 5G rollouts in the U.S. will continue to place downward pressure on financial metrics throughout 2023.
Alphabet (Google)
Alphabet Telecom Vendor Snapshot
Altice Vendor Profile
Amazon Hyperscaler Telecom Vendor Snapshot
Amdocs Vendor Snapshot
Apple Telecom Vendor Snapshot
AT&T
AT&T Global Public Sector Vendor Profile
BCE Vendor Profile
Charter Communications Vendor Profile
China Communications Services Vendor Snapshot
Ciena Vendor Snapshot
Cisco Systems
Comcast
CommScope Vendor Snapshot
CSG International Vendor Snapshot
DISH Network Vendor Profile
Ericsson
Huawei
Juniper Networks Vendor Snapshot
Lumen Technologies Vendor Profile
Meta Platforms Telecom Vendor Snapshot
Microsoft Telecom Vendor Snapshot
Nokia
Rakuten Telecom Vendor Snapshot
Rogers Vendor Profile
Samsung Vendor Profile
T-Mobile USA
UScellular Vendor Profile
Verizon
Verizon Public Sector Vendor Profile
ZTE Vendor Profile
Verizon Business showcases use cases highlighting ROI potential of 5G
TBR believes a focus on equipping sales personnel to help clients identify how 5G solutions can improve business outcomes will be paramount for Verizon Businesses in attracting contract wins. Providing systems integration (SI) services is also beneficial for Verizon Business as recurring revenue from MEC and PCN deployments will be limited by clients using their own or unlicensed spectrum, such as Citizens Broadband Radio Service spectrum. Notably, Verizon did not directly mention collaborations with traditional SI partners at the event, potentially indicating that Verizon aims to work with clients more directly in this area to maximize revenue opportunities. An increased focused on SI services will also strengthen Verizon Business' existing bonds with its large client base, enabling Verizon to more successfully upsell customers to advanced 5G solutions in areas such as MEC and PCN while helping the operator differentiate and counter hyperscalers and network equipment providers seeking to attract customers in these areas, independent of telecom operators. Verizon Business would face challenges in growing its SI personnel, however, as Verizon will need to compete against leading SI firms to attract talent.
Industrial IoT (IIoT) – Challenges in the marketplace
It is a lot to ask of IT services firms, no doubt, but this is what the clients will be asking as well. A client will be grappling with the need to manage their technology providers across both IT and OT realms as they pursue IIoT aspirations. I think it is important to recognize that the IIoT opportunity remains in its infancy today, with new use cases being found each day as clients harness additional data and discover ways of integrating it within their existing business processes to optimize their operations. As more devices are connected, the needs around partner management will grow exponentially. To answer your question a different way, though, perhaps this all speaks to a need in the market, an opportunity for an IT services and consulting vendor to build its value proposition exclusively around IIoT. As we have said in various reports authored through TBR's Digital Transformation practice, no one vendor can enable DT outcomes for clients.