Professional IT Services Competitive Intelligence
With TBR's Professional Services market and competitive intelligence research, understand the vendor strategies that are resulting in market-leading performance.

Examine portfolios, go-to-market strategies, services delivery, and revenue and profitability around IT services; strategy, operations, technology and organizational practices of management consulting firms; and vendor investment, divestment and portfolio repositioning of public sector vendors, focusing on professional, technical and IT services.

A free trial of TBR's Insights Center platform gives you access to our entire Professional Services research portfolio and the ability to customize and curate reports detailing our analysis based on your company's specific needs. Fill out the form below to start your free trial today!



Trends we're watching in 2023:
Pronounced shift in expectations around the benefits of data — AI for AI's sake is not enough, and automating simple processes is not enough. Clients will expect measurable results, particularly in relation to operational efficiencies and actionable insights.
Spinoffs, rebranding and strategic acquisitions provide market churn without fundamentally altering the trajectory of clients' digital transformation and IT services spending.
Transparency, consistency and quality will separate leaders from laggards.
Consultancies are increasingly establishing product and software portfolios and market presence in the space to cater to shifting client needs, indicating more significant business model and/or organizational changes.
Continued challenges in recruitment and retention will lead to the establishment of new practices and resource management strategies to improve performance.
Leveraging partner ecosystems as a key driver for innovation and new portfolio offerings for firms, bringing in additional expertise and scale
Looming organizational changes could shake up the consulting landscape in 2023, potentially benefiting a wide range of firms, including those staying pat with their strategy and organization.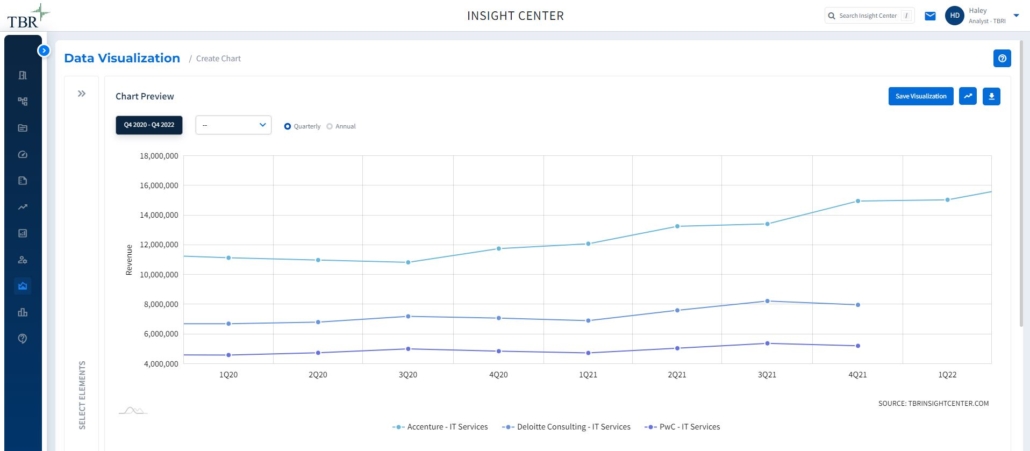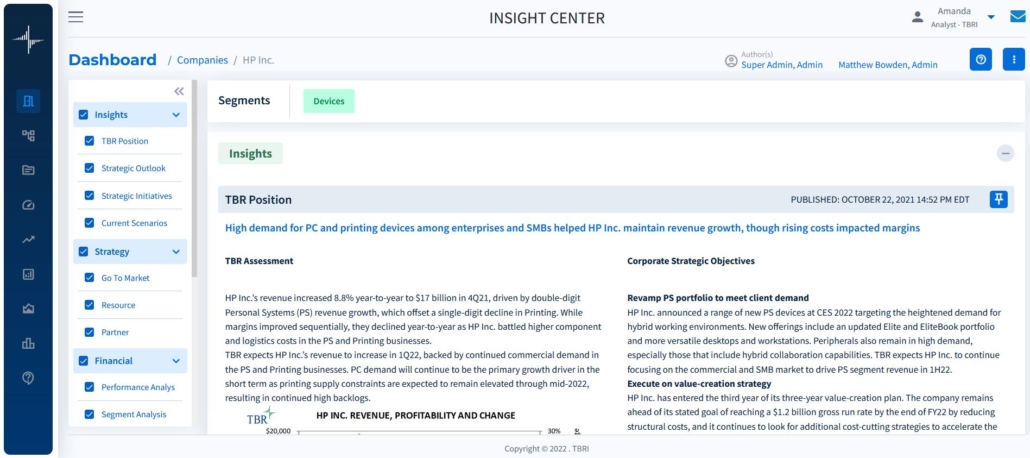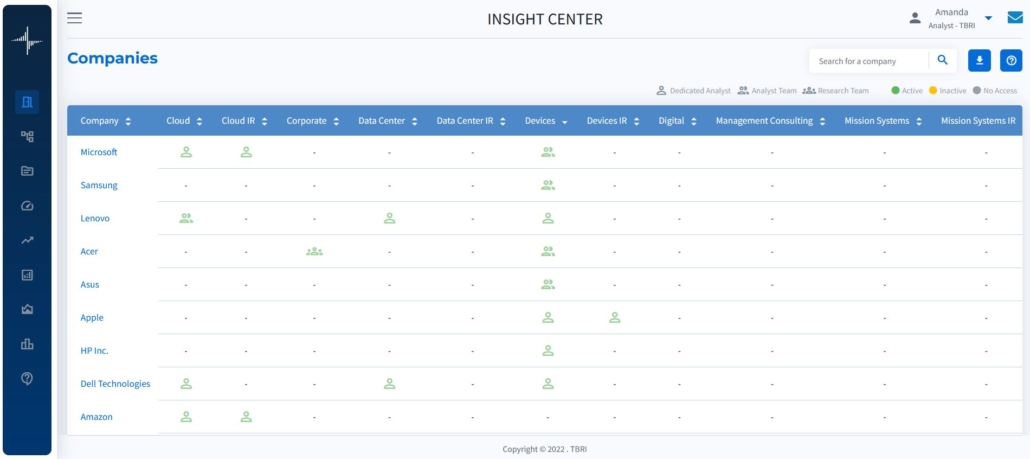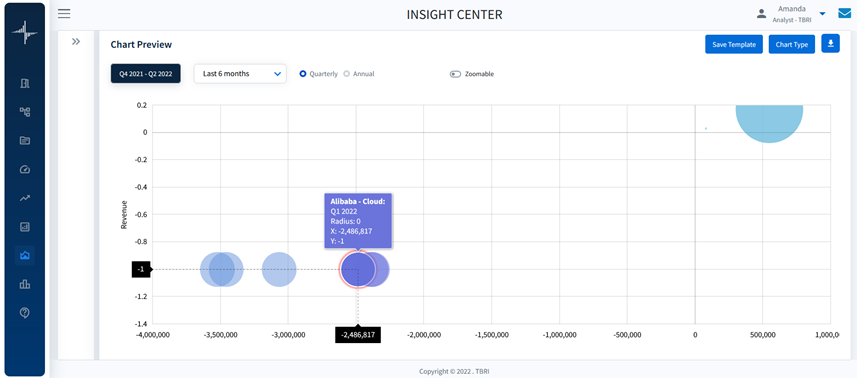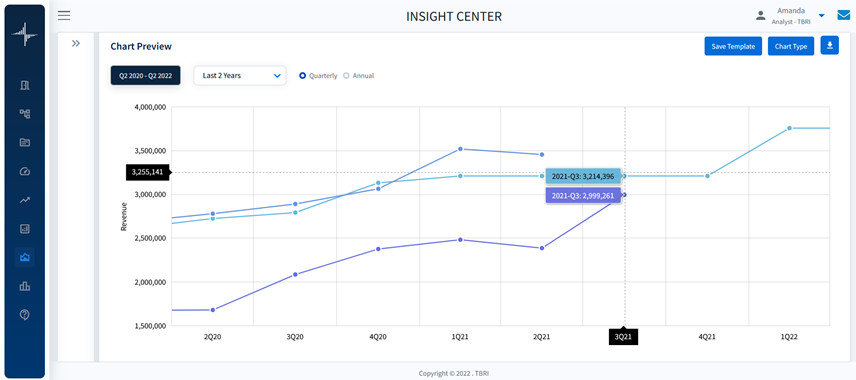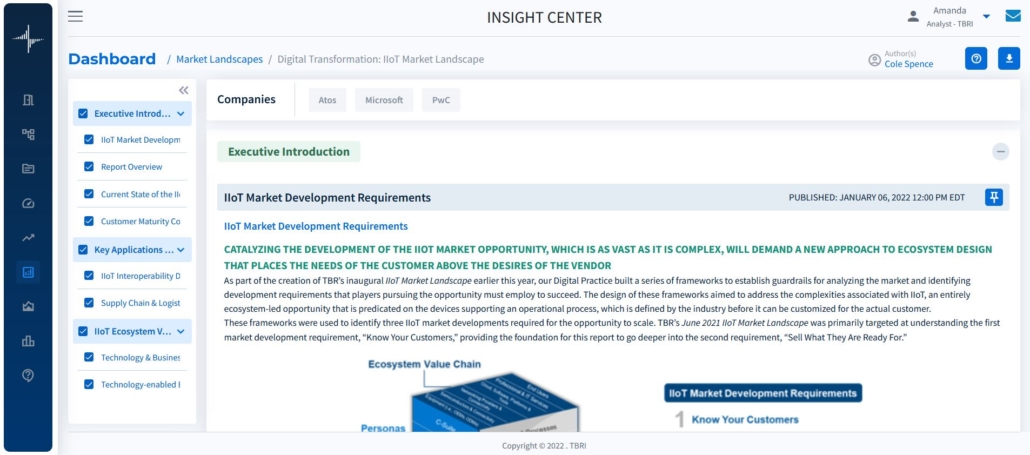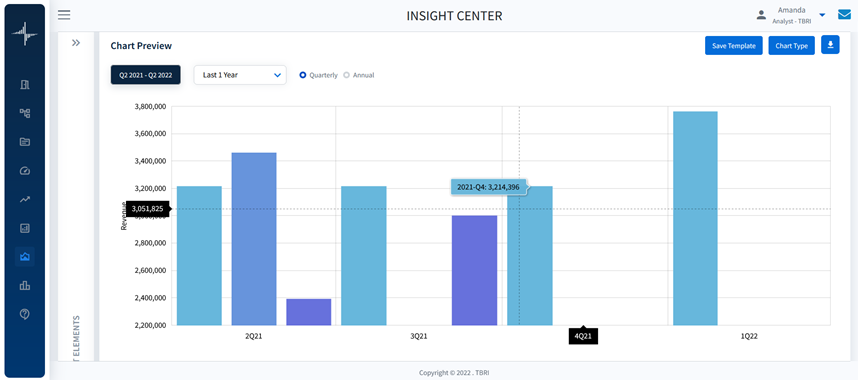 Benchmark
TBR's Professional Services benchmark research provides clients a comparison of vendor performance in a market, including analysis on vendor strategies, financial performance, go-to-market and resource management. The research graphically portrays comparisons of vendors by myriad metrics, calling out leaders, laggards and business models.


Global Delivery Benchmark

Healthcare IT Services Benchmark

IT Services Vendor Benchmark

Management Consulting Benchmark

Even if the global economy slows during 2023, clients' IT spending will not disappear as IT is a necessity that enables clients to establish new business models, grow revenues and create efficiencies to drive cost savings. Vendors' talent management strategies emphasize finding highly specialized talent and right-sizing nonspecialized talent pools to establish resource benches to address demand for digital transformation. While intense competition for talent remains, macroeconomic headwinds will cool down the labor market in 2023 and shift vendors' activities from hiring to upskilling, reskilling, career development and improving employee experience.
Market conditions remain unpredictable, leading firms to prepare business models with resilience and the capabilities to respond to a wide range of needs and goals spanning strategy, operations, resource management and technology. As the lines between business segments begin to blur, requiring input from each group, firms will need to bring together the right people and capabilities to drive value for clients. Talent recruitment and retention will remain a challenge for firms, which will dictate success. Lastly, maintaining client trust will help vendors offset competitive pressures and remain go-to-market partners by increasing visibility across different environments.
Market landscape
Professional Services market landscape research includes analysis of an emerging or disruptive market segment or technology, including insight into how vendors and customers address the emerging technology as well as market sizing, vendor positioning, strategies, acquisitions, alliances and customer adoption trends.


Decarbonization Market Landscape
Digital Commerce Market Landscape


Innovation and Transformation Centers Market Landscape

Vendor Analysis
TBR's Professional Services vendor reports, profiles and snapshots provide deep-dive analysis into a single vendor across corporate strategies, tactics, SWOT analysis, financials, go-to-market strategies and resource strategies.


We believe the opportunity around cloud, analytics, cybersecurity and product engineering services remains strong as enterprise buyers continue to adjust their operating models to ensure business continuity, leveraging cloud-enabled technologies at both the infrastructure and applications layers. Given its continued success, Accenture has raised expectations about its future performance, a target we believe the company is capable of reaching as long as it does not drift too far into one particular area, such as the metaverse, and instead maintains a pragmatic approach to its diversified go-to-market strategy.
Accenture
Atos
Capgemini
CGI
Cisco Customer Experience
Cognizant
Dell Technologies Services
Deloitte
DXC Technology
Fujitsu
HCLTech
HPE Services
IBM Consulting
Infosys
Kyndryl
LTI Mindtree Vendor Profile
NTT DATA
T-Systems
Tech Mahindra
Tata Consultancy Services
Wipro IT Services
WNS Vendor Profile
Landscape shifts in management consulting require consulting firms to change their approach
Recessions typically work out well for consultancies as clients look for guidance around how to best navigate changing market conditions, indicating the current market conditions will serve consulting vendors well during 2023. Estimated consulting revenue for the benchmarked firms will likely decelerate annually, as firms look internally to reinvent business models and refresh portfolio priorities. Moving into 2023, revenue will be generated around two key focus areas. The first area will be alliances, which will continue to shape the way firms approach client engagements and technology establishment. Partnerships have become more important and central to firms over the past few years and will serve as core strategy levers to move them through 2023.
EY delivers data-driven transformation through business frameworks and ecosystem partners
EY's future-back approach to innovation aligns better to technology adoption than it does to execution against the increasingly anachronistic enterprise-first mentality. Applying its future-back framework to data and AI opportunities positions EY as an ecosystem orchestrator that can help guide, develop and manage enterprise motions regardless of where transformation programs originate: bottom up or top down. In the bottom-up scenario, building organizational muscle, such as establishing a Center of Excellence through building use cases and an AI North Star to scaling often stalls because of internal politics, which, on the other hand, create change management opportunities for EY. The top-down motion, typically C-Suite led, takes a bolder approach, which a firm like EY can support through its robust background in financial analysis, governance and risk management. While neither scenario is unique to data and AI, the market is ripe for transformation, but only if a firm like EY manages to extend its support beyond the front-end advisory recommendations.