With TBR's IT Infrastructure market and competitive intelligence research, gain insights into financial performance, product and partner strategies of the world's leading infrastructure vendors across server, storage, networking, hyperconverged and quantum computing markets.

TBR evaluates the intersection of infrastructure strategy and how vendors are adapting to broader industry trends, from evolving consumption models to expansion into edge and multicloud markets. Our IT infrastructure vendor analysis is complemented by customer research which details the strategies, priorities and challenges faced by infrastructure decision makers.

A free trial of TBR's Insights Center platform gives you access to our entire IT Infrastructure research portfolio and the ability to customize and curate reports detailing our analysis based on your company's specific needs. Fill out the form below to start your free trial today!



Trends we're watching in 2023:
Data storage has traditionally been a market with strong customer loyalty as

barriers to change providers are high, but evolving market needs will lead customers to

re

–

evaluate their storage platforms.

The pendulum continues to swing toward decentralization of where data is

generated, analyzed and stored, which heightens both complexity and opportunity for

businesses to further their digital transformations.

IT infrastructure v

endors need to diversify revenue streams as an uncertain

macroeconomic environment threatens revenue and profitability. Managed services

help to do so by building on vendors' core hardware strengths to expand their

addressable markets while reducing reliance on hardware unit sales.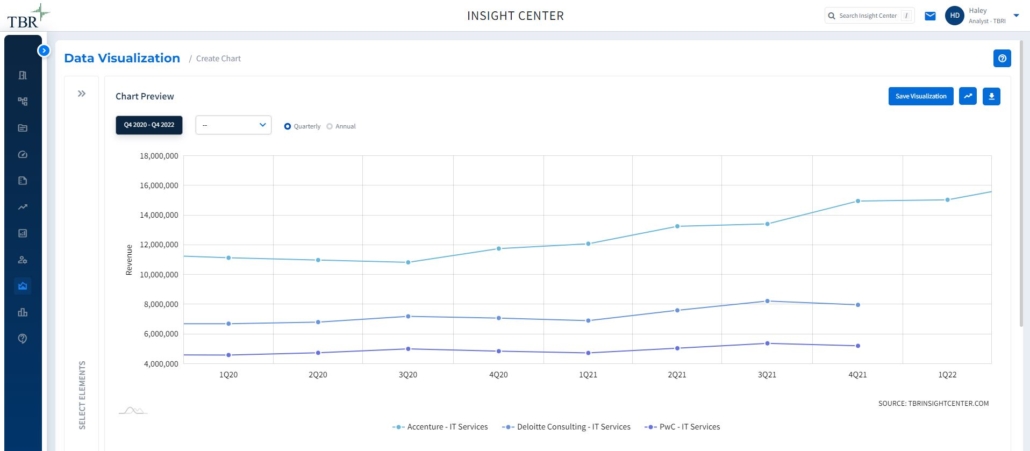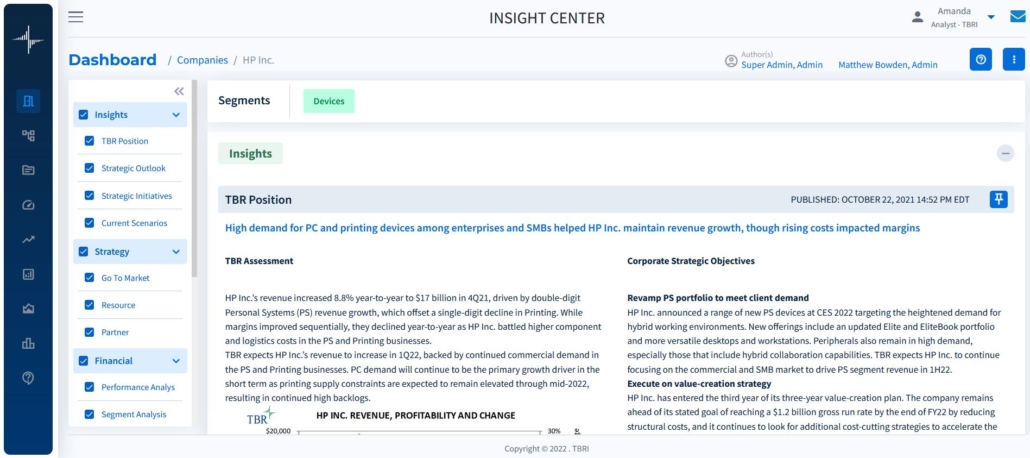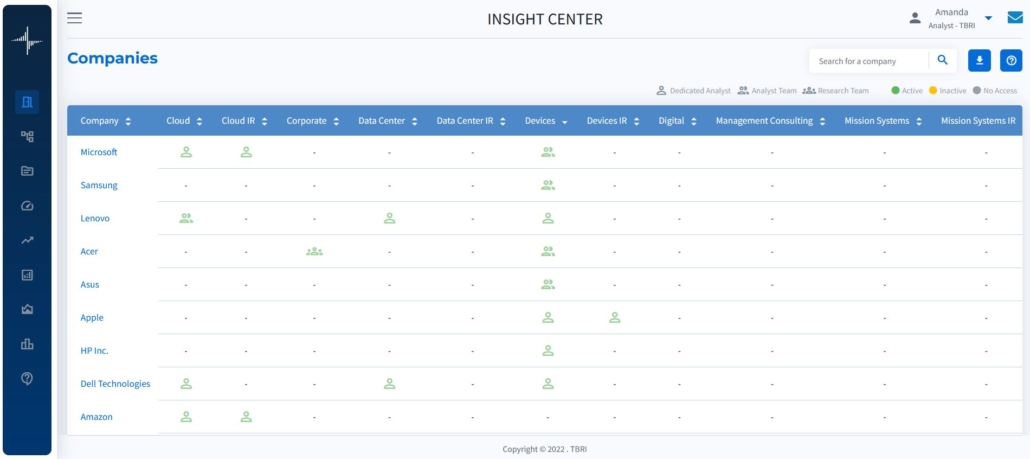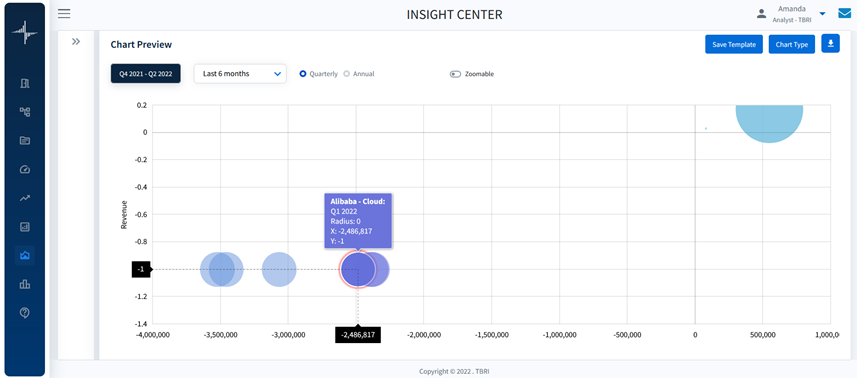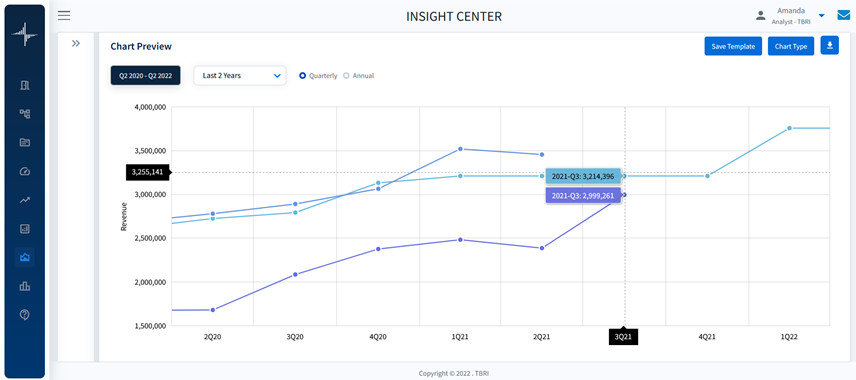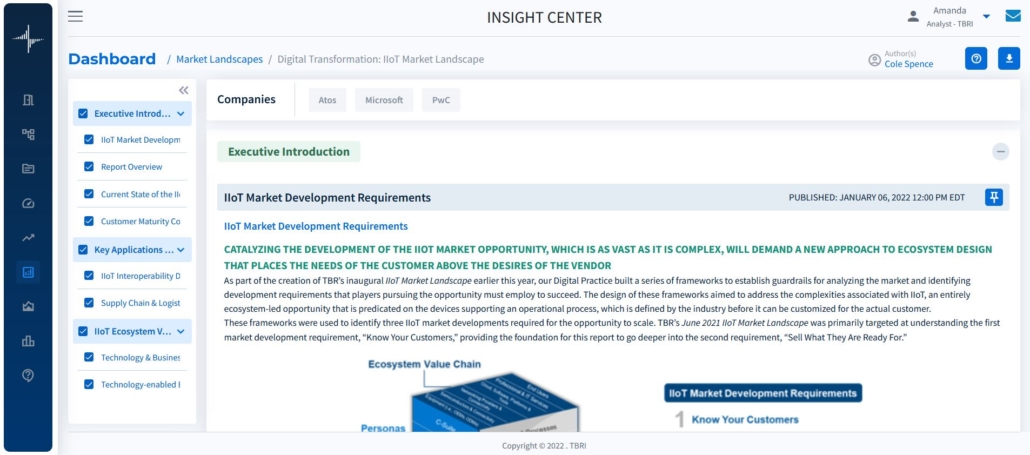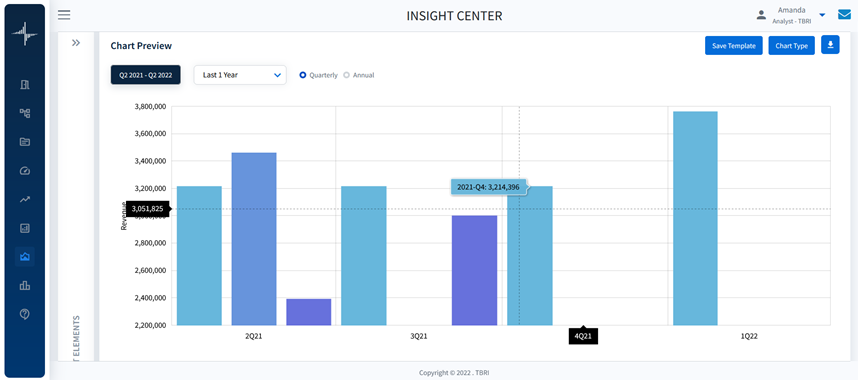 Benchmark
TBR's IT infrastructure benchmark research provides clients a comparison of vendor performance in a market, including analysis on vendor strategies, financial performance, go-to-market and resource management. The research graphically portrays comparisons of vendors by myriad metrics, calling out leaders, laggards and business models.


IT Infrastructure Benchmark

In the quantum computing industry, 2022 was defined by the execution of development road maps and continued incremental innovations that were enabled by the momentous influx of funding from venture capital, governments and the private market in 2021.
Customer Research
TBR's IT infrastructure customer research research decodes and provides customers' true perceptions of vendors as well as follows the opportunity shift from legacy to emerging technologies and platforms.


Hyperconverged Platforms Customer Research

Infrastructure Strategy Customer Research

Market Forecast
TBR's IT infrastructure market forecast research provide analysis of market opportunity as well as current market sizing and five-year forecasts, including analysis on growth drivers, top trends and leading market players.


IT Infrastructure Market Forecast

Market landscape
IT infrastructure market landscape research includes analysis of an emerging or disruptive market segment or technology, including insight into how vendors and customers address the emerging technology as well as market sizing, vendor positioning, strategies, acquisitions, alliances and customer adoption trends.


Digital Commerce Market Landscape


Enterprise Edge Compute Market Landscape

Infrastructure Consumption Services Market Landscape

Infrastructure Services Market Landscape

Quantum Computing Market Landscape

Vendor Analysis
TBR's IT infrastructure vendor reports, profiles and snapshots provide deep-dive analysis into a single vendor across corporate strategies, tactics, SWOT analysis, financials, go-to-market strategies and resource strategies.


Security and systems reliability are at the top of IT leaders' priority list as organizations continue to navigate challenges introduced during the pandemic. Meanwhile, organizations are rapidly adopting cloud-smart purchasing approaches to strategically assess new projects and infrastructure investments.
Celestica Vendor Snapshot
Dell Technologies
Flex Vendor Snapshot
Foxconn Vendor Snapshot
Hewlett Packard Enterprise
Hitachi Vantara Vendor Profile
IBM
Inventec Vendor Snapshot
Jabil Vendor Snapshot
Lenovo Group
NetApp Vendor Profile
Nutanix Vendor Snapshot
Pure Storage Vendor Profile
Quanta Computer Vendor Snapshot
Wiwynn Vendor Snapshot
IT infrastructure vendors balance demand hurdles and portfolio strategy in 2022
Vendors' portfolio strategies largely center on finding new ways to entrench themselves more deeply into customers' IT ecosystems, helping to maintain hardware share while also opening up software and services revenue opportunities. During 2022 we have seen the honing of hardware subscription offerings, expansion of ecosystem relationships, and a race to develop competencies in edge compute use cases, all of which data center vendors hope will keep demand steady with market uncertainty looming in 2023.
With RPA market maturing, UiPath paves the way for enterprise automation opportunities enabled by partners
UiPath's annual FORWARD conference provides a forum for the company to outline the next phase of its growth aspirations. TBR attended this year's event, FORWARD 5, alongside 3,500 participants, including representatives from nearly 1,000 partners, and learned about UiPath's goal to build on its position as a leading vendor in the robotic process automation market — in which it reportedly holds over one-third in market share — to become an automation platform capable of addressing enterprise transformation needs across all lines of business of an organization. To achieve this objective, UiPath's ecosystem partners, from IT services and consulting firms like EY to cloud platforms like Microsoft, will be crucial. Similar to previous FORWARD events, UiPath reiterated its desire to scale within its existing install base — a number that now exceeds 10,500 global customers — by selling business outcomes.