TBR Insight Center
Imagine a tool that changes the game – that provides capabilities for scenario planning and shortens decision-making cycles, bringing action to the forefront.
TBR Insight Center is an interactive platform that provides robust and dynamic visualizations of TBR's benchmark and customer study data, saving clients time and speeding business decision-making.
Benefits delivered through TBR Insight Center include:
• A single-source platform to access TBR market, forecast and vendor-specific data
• Exclusive and unique data and views, such as expanded vendor lists and analyses of customer study data
• Reduced time and effort creating data-driven graphics
• Accelerated business results due to quicker data-informed decision making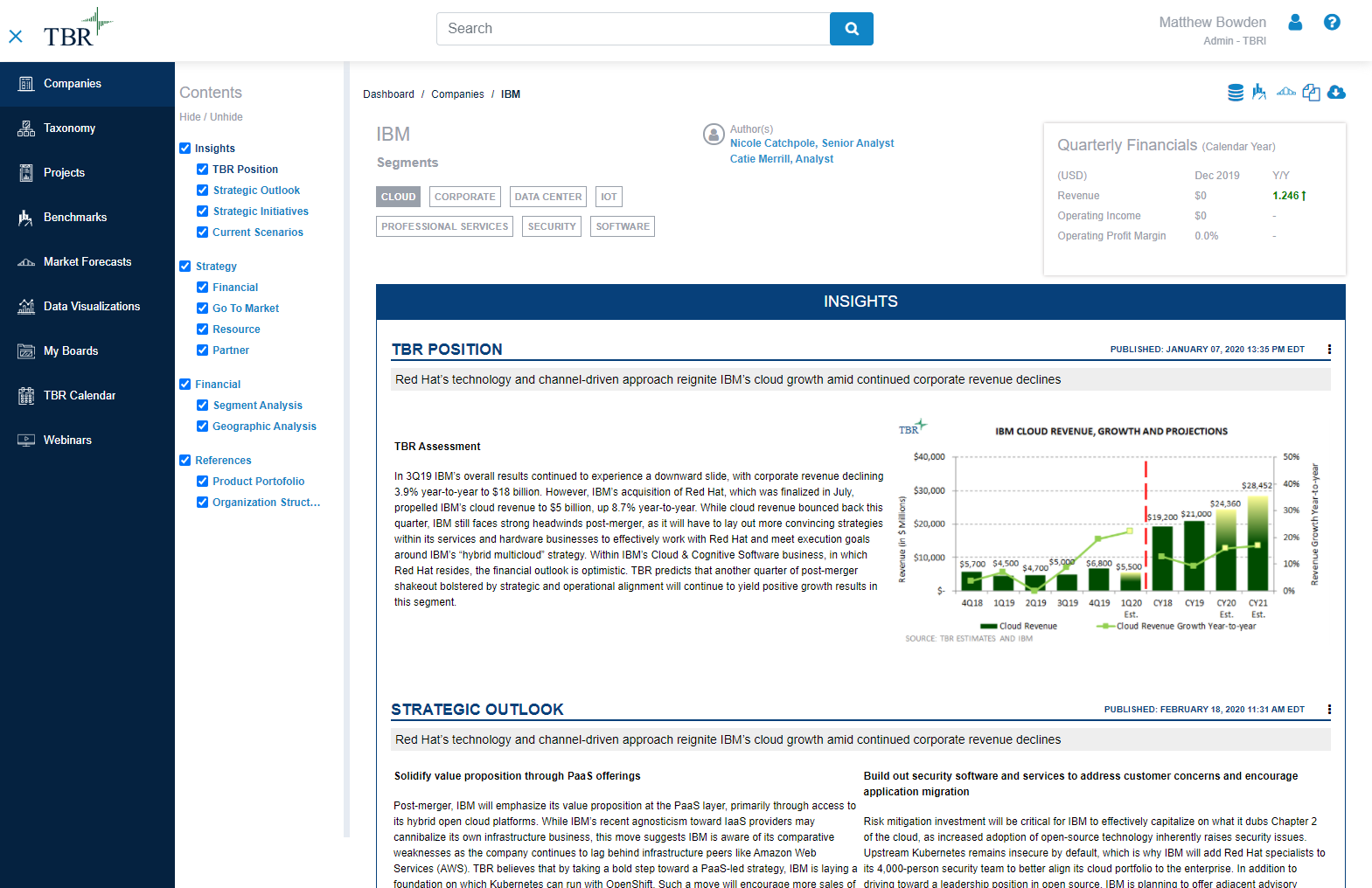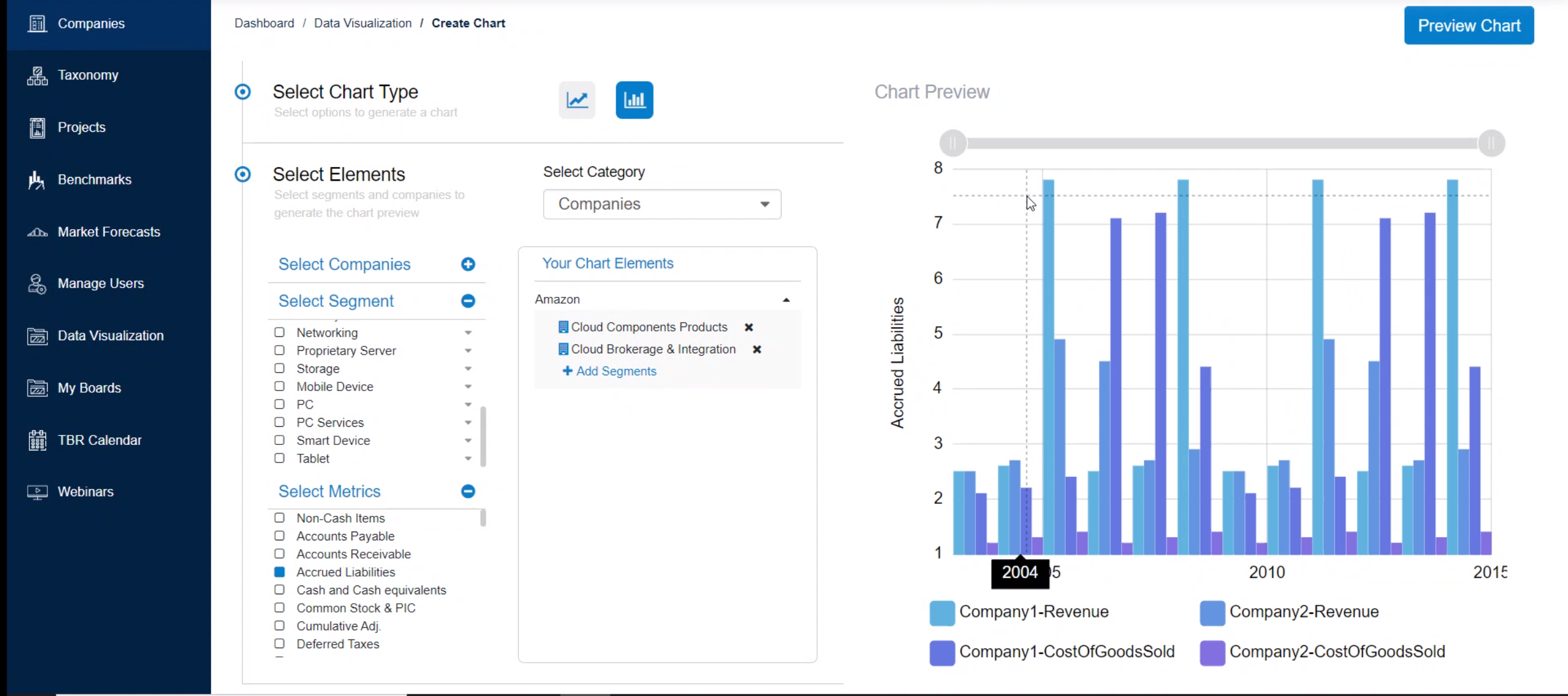 Interested in this product? Contact TBR Today.