Federal IT Services – Benchmarks, Vendor Analysis
&

More
With TBR's Federal IT Services market and competitive intelligence research, understand and build strategies around industry trends to maximize addressable opportunity and minimize disruption as a core industry undergoes unprecedented change.

Gain insight into how defense contractors are going to market, forming alliances, planning for the future and more as they provide solutions and services tailored to customer objectives ranging from night vision goggles and underwater sensors to F-35s and Low-Earth Orbit satellite constellations.

Learn how federal contractors are approaching Joint All Domain Command and Control (JADC2), hypersonic technology, the new age space race, digital engineering and the evolving international defense scene.

A free trial of TBR's Insights Center platform gives you access to our entire Federal IT Services research portfolio and the ability to customize and curate reports detailing our analysis based on your company's specific needs. Fill out the form below to start your free trial today!



Trends we're watching in 2023:
The pace of acquisition activity that characterized the federal IT M&A market in 2022
Lingering impact of the COVID19 pandemic
How federal IT contractors contend with the continued effects of global supply chain disruptions
Aggressive competition for IT talent in the federal IT labor market, and how contractors are adjusting human resource strategies to cope
Macroeconomic inflation impact on federal IT contractors and their agency clients
Evolution of partner relationships between federal IT contractors and their commercial counterparts, particularly those in cloud
The direction and implications of budget headwinds (e.g., funding delays, protracted procurement cycles)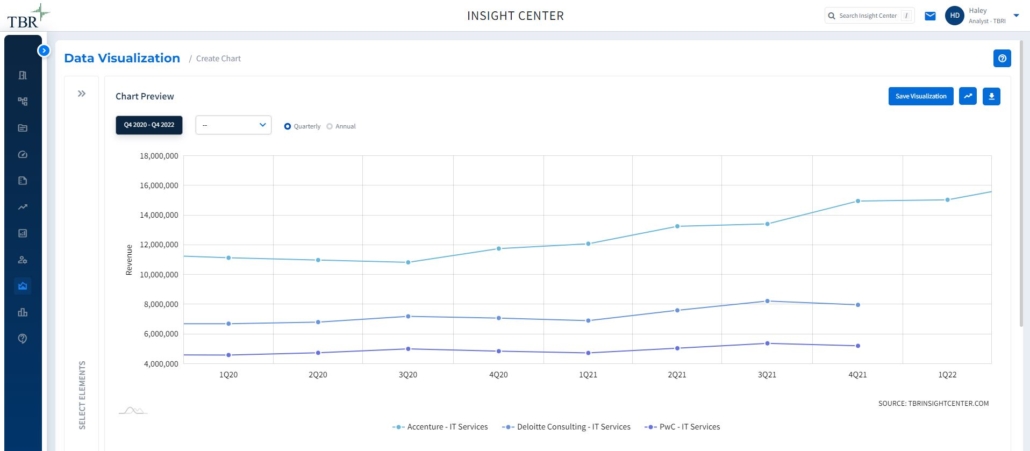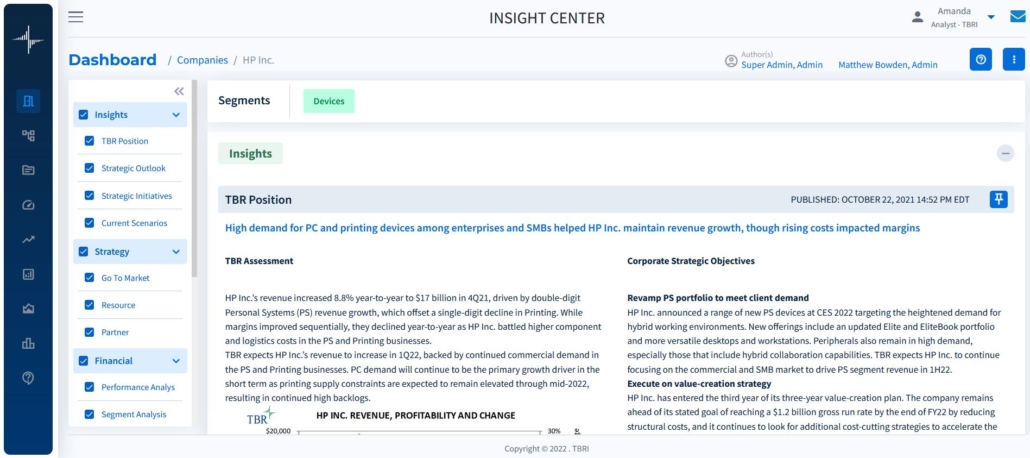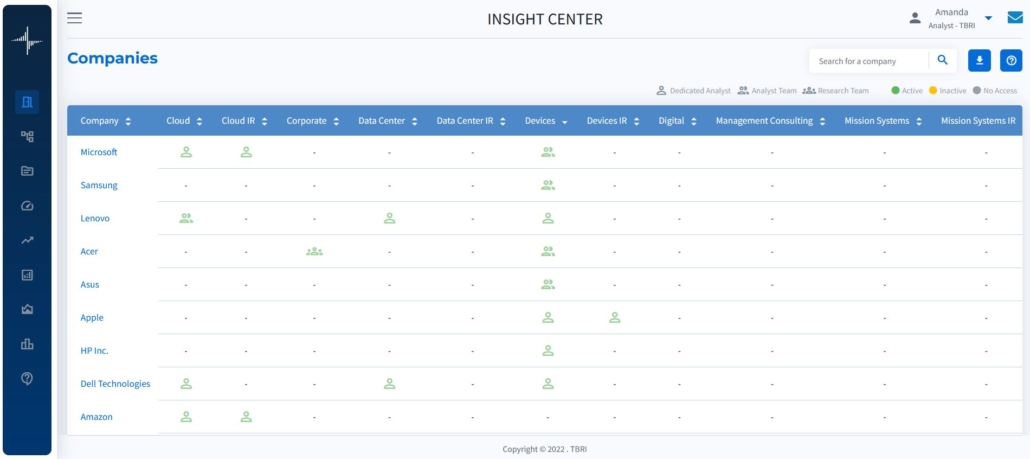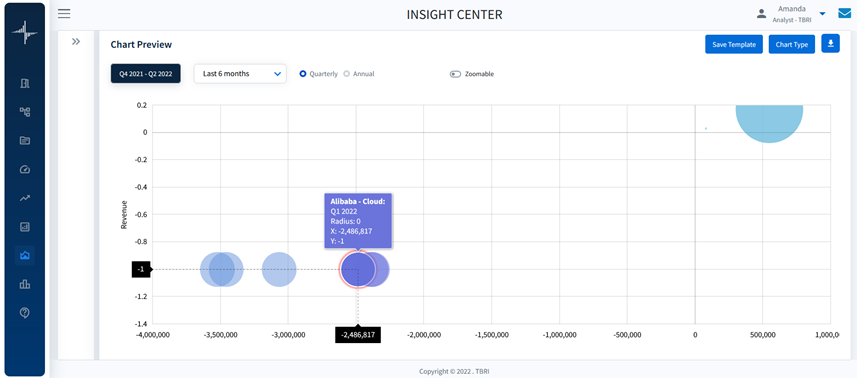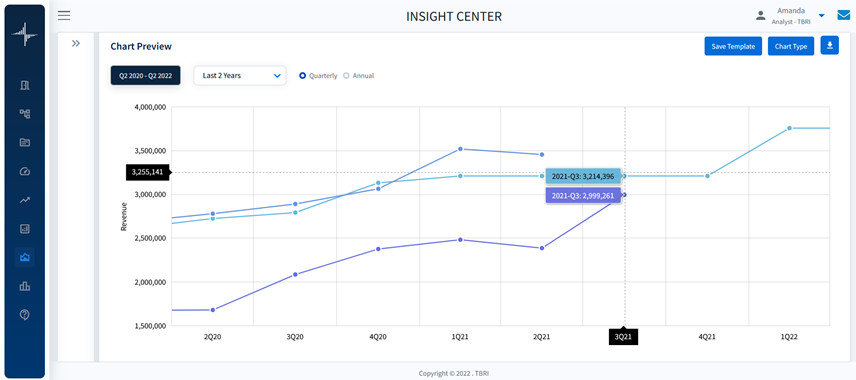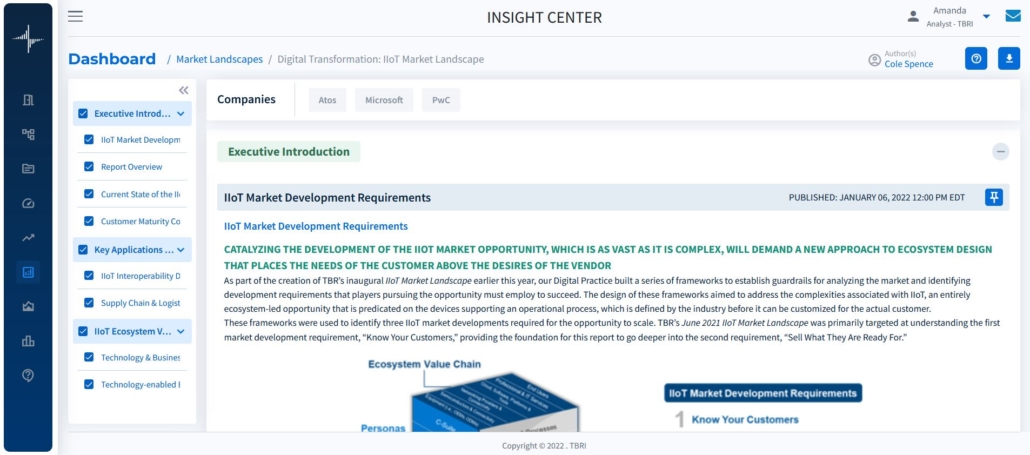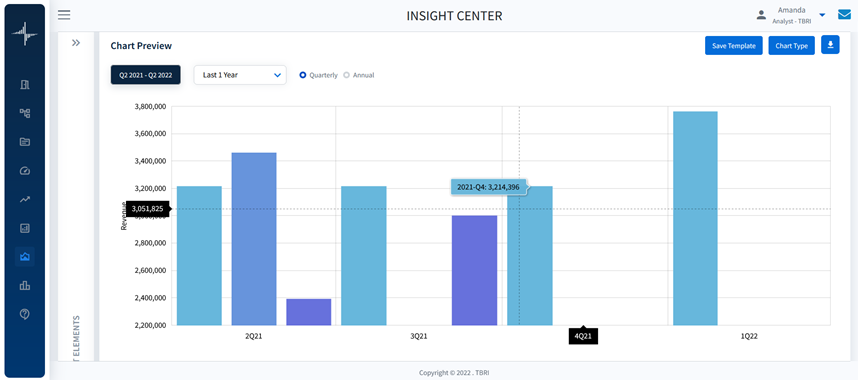 Benchmark
TBR's Federal IT Services benchmark research provides clients a comparison of vendor performance in a market, including analysis on vendor strategies, financial performance, go-to-market and resource management. The research graphically portrays comparisons of vendors by myriad metrics, calling out leaders, laggards and business models.


Federal IT Services Benchmark
The federal budget landscape was persistently erratic in 2022, with unpredictable lags in technology outlays hampering IT vendor growth. Budget turmoil may linger into 2023, but federal agencies' appetite for digital transformation and IT innovation remains intact, fueling a positive outlook for accelerating growth on a near-term horizon.
Vendor Analysis
TBR's Federal IT Services vendor reports, profiles and snapshots provide deep-dive analysis into a single vendor across corporate strategies, tactics, SWOT analysis, financials, go-to-market strategies and resource strategies.
While the collective operating margin had immediately shown signs of improvement following NG's divestment of the Federal IT & Mission Support Services lines in February 2021, it tumbled from 15.2% in 2Q22 to 13.8% in 3Q22, the same level seen in 1Q21. DS and MS have been impacted by inflation and lingering industrywide supply chain pressures while also struggling to maximize their workforce's productivity. With indicators suggesting that the 1H22 labor availability issues are beginning to abate, the contractor is investing in stabilizing its segments' supply chains and supporting employees with productivity-enhancing tools like digital engineering. DS' and MS' respective FY22 performances will finish below expectations, but MS is poised to rebound in FY23.
Accenture Federal Services
Booz Allen Hamilton
CACI International
CGI Federal
General Dynamics Technologies
IBM Federal
ICF International
Leidos
ManTech Vendor Snapshot
Maximus
Peraton Vendor Snapshot
SAIC
RTX Raytheon
Not just rocket science: Hypersonic missiles and the U.S.
As the U.S. looks to remain competitive with China and Russia and expand its capabilities, more resources will be set aside to mature the U.S.' hypersonic weapon as well as defense efforts at an expedited rate. Human-operated directed energy (DE) weapons, which could be used to defend against incoming threats, including hypersonic missiles and hypersonic glide vehicles, are an option the DOD has expressed interest in. To function at their desired level, these devices will need AI system support to assist with targeting incoming threats, minimizing collateral damage and helping warfighters get comfortable with weaponry faster. TBR anticipates that Booz Allen Hamilton will be one of the leaders in getting this emerging battlefield technology to seamlessly function with AI programs that will receive data from a network of sensors. Inevitably these programs will become integral assets within the DOD's Joint All-Domain Command and Control (JADC2) vision, giving U.S. armed forces an edge on the ever-evolving battlefield.
What's next for Lockheed Martin after being left out of ABMS consortium?
Lockheed Martin has continued to invest in 5G.MIL and build out its partner network with commercial businesses in the cloud, semiconductor and telecom verticals to enable interoperability between networks that utilize IP and those that do not. For example, Lockheed Martin announced a slew of new alliances with businesses including Keysight Technologies, Intel and Microsoft to broaden 5G.MIL's capabilities. Recently, Lockheed Martin has been making progress with these partners. For example, Verizon and Lockheed Martin demonstrated in late September that they could improve situational awareness via 5G.MIL. The two showcased how 5G-leveraging drones could communicate with Verizon On Site Private Network nodes to transmit video and intelligence, surveillance and reconnaissance radio frequency data during military operations.